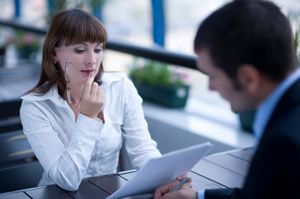 Here you'll find answers to common questions our clients ask. Start by selecting one of the links below. If you don't see what you need – call or contact us online.
What types of software should I use?

Preparing digital files using professional graphic design software is highly recommended. Professional software such as Illustrator, InDesign, QuarkXpress, and Photoshop are expensive but will save money by minimizing the often extensive modifications required with other software.

Software such as Microsoft Publisher and Microsoft Word are not recommended for professional graphic design.

We recommend using InDesign or QuarkXPress if you are creating a multiple page document. If you are creating signage, die cut items or simple two-sided items such as postcards or invites, then use Adobe Illustrator.

What is the Pantone Matching System?

The Pantone Matching System (PMS) is a color reproduction standard in which colors all across the spectrum are each identified by a unique, independent number. The use of PMS allows us to precisely match colors and maintain color consistency throughout the printing process.

Why do the printed colors look different from the colors on my screen?

In short, printers and monitors produce colors in different ways.

Monitors use the RGB (red, green, blue) color model, which usually supports a wider spectrum of colors. Printers use the CMYK (cyan, magenta, yellow, black) color model, which can reproduce most—but not all—of the colors in the RGB color model. Depending on the equipment used, CMYK generally matches 85–90% of the colors in the RGB model.

When a color is selected from the RGB model that is out of the range of the CMYK model, the application chooses what it thinks is the closest color that will match. Programs like Adobe Photoshop will allow you to choose which color will be replaced. Others may not.