Hear what our customers have to say!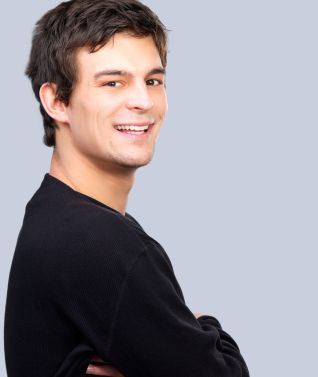 "It's easy to be swayed by a low price, but hard to find the complete range of support that we can depend on from Advance.  It's not uncommon for a printer to bid low to get a new customer only to have the cost escalate when the work comes in.  Advance may not have the lowest price, but offers an assurance that cost, quality, and service would remain steady over time."  Melanie G.       
"Just wanted to say that Advance is doing a great job for us.  Not just with the printing quality, but the turn around time as well.  A HUGE improvement over our last printer.  I think after using them for 3 years they became complacent and thought we'd accept poor service just because we didn't want the hassle of switching.  BIG MISTAKE!  Thanks again."  Dave A.
"Thank you so much for your help and guidance on the production of the programs this season.  Without your professional support and knowledge I would have been in deep trouble - especially since I had to learn the process practically from the ground up!  The most helpful thing was your constant communication and keeping me informed about what you needed to produce the program I wanted.  As in the past, your  ability to turn around the job in a hurry was deeply appreciated.  You and the whole team at Advance Printing Company are a tremendous resource for me!  Thank you for another job well done!"  Anne R. 
"Just a note to say thank you for a great job.  You 'exceeded our expectations' by not only providing quality printing, but superior customer service.  I'm sure we'll be doing more work with you in the future.  Thanks again!"  Tonya H.
"Thanks again to you and your entire team for making this project run so smoothly.  I cannot tell you enough what a pleasant and welcoming surprise this printing experience has been!  Looking forward to the next job."  Shannon T.        
"Your quick response to our problem with the ad was much appreciated.  Thank you for going the extra step to help us out on a project that did not involve your company.  This really exemplifies what a great relationship we have with Advance Printing Company!"  Dorrie S. 
"Thanks again for your quality work and turn around time.  The booklets look GREAT!!!  Next project heading your way will be the Hooding Booklet.  Have a super fantastic day and weekend!."  Carol F.
"Just wanted to thank you and Advance Printing Company for YET ANOTHER couple of great, high quality projects turned around VERY QUICKLY.  You continue to impress us over here!  Expecially thanks for your patience and help in dealing with the prepress confusion on the postcard.  There WILL be more work coming your way in the near future and know that I refer you guys to anyone that I can!!!"  Sarah H.